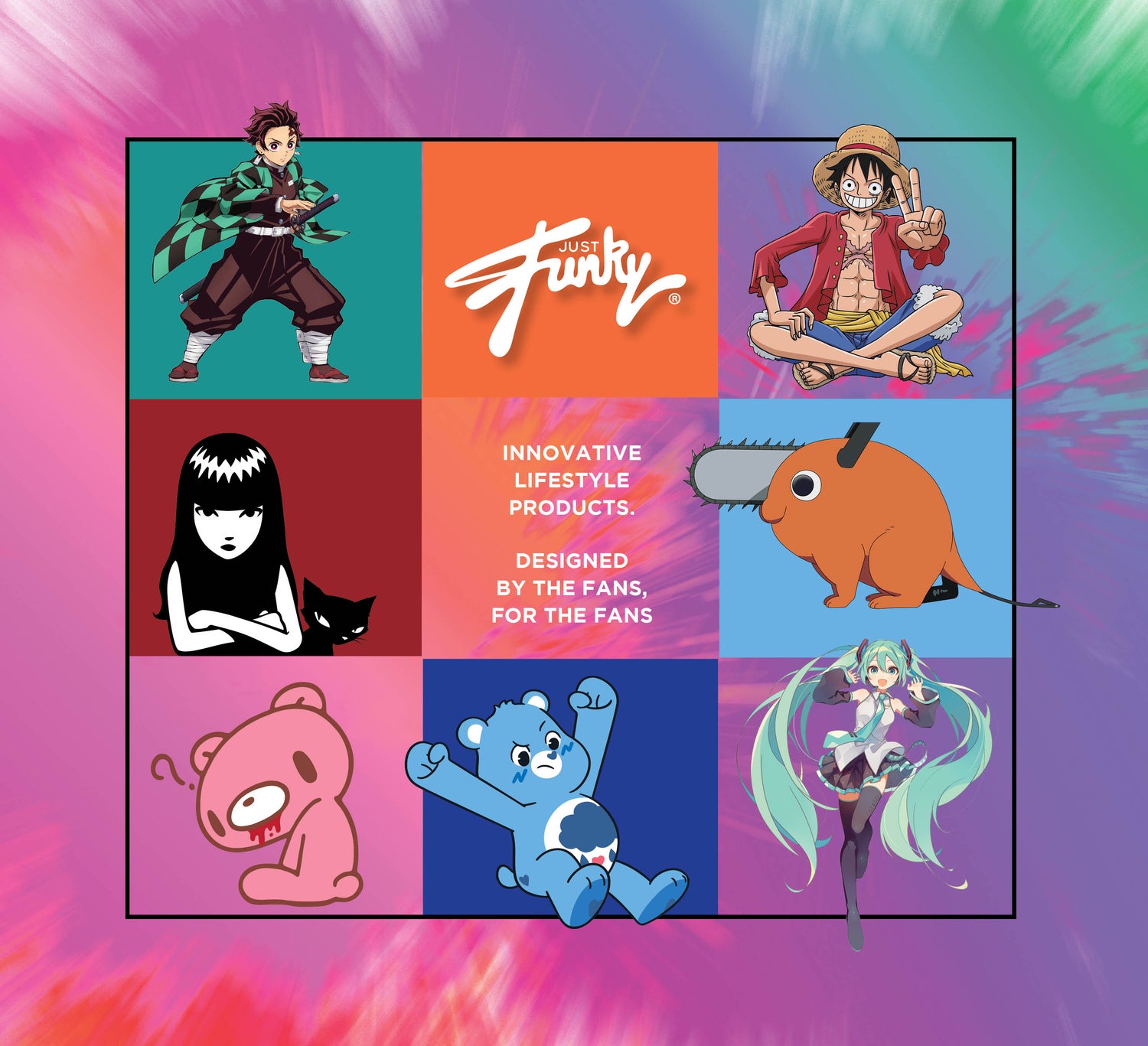 About Us
Just Funky is a premiere manufacturer of licensed and private label merchandise for the mainstream retail market. As a family owned business, Our executives have combined 44 years' experience in manufacturing, licensing, retail and creative development in such areas as beverageware, impulse/novelty, decor, and apparel.
Just Funky's main goal is to create the most innovative product with unmatched quality. We focus on brainstorming new ideas and being able to translate them to actual product for mainstream retail. 
RAJ ARORA-CEO: Our fearless leader with the savviest of business sense and a mean eye for detail. With his experience at the helm our ship is never wary of sinking.
SHIVANI ARORA-PRESIDENT: With her sharp eye for trends, Shivani's experience in the market keeps our team ahead of the pack. With her on the job our clients never miss out on what's hot.
DESIGN TEAM: With an ever growing stable of talented designers, Just Funky is always on the cutting edge of hot designs. We strive to push boundaries and make our products stand out. With our sharp eye for detail, our design team makes sure to never miss the mark.
"Think left and think right and think low and think high. Oh, the thinks you can think up if only you try" – Dr. Seuss